Catching a big Northwestern Ontario musky is a bucket list goal for most anglers.Those that fish these hallowed waters long enough are inevitably drawn to the thought of landing a 'tiger', or hybrid musky. Thankfully this area is home to lakes that have naturally produced hybrids. In fact no stocking takes place here, so every tiger is a byproduct of its environment.
Where to find them?
Planning a trip to Canada? Are you specifically looking to catch a tiger? Ask the lodge owners or local guides about lakes with tigers in them. Don't bother going to a lake that is not known for producing them. Eagle Lake is a lot of things, however it is not well known for tiger muskies. Every year huge hybrids are caught there, but your chances of catching one are exceedingly low. You need to be on water known for numbers of them. Many lakes around the Vermilion Bay, Ontario region are well known for beautiful tigers. Without mentioning every lake, those that follow me on my social media will get a good idea of the lakes we regularly fish.
What to expect?
The average hybrid musky in our area is around 36-38". The stubby tail of a tiger often limits overall length. A tiger over 40" is considered a very nice catch. For perspective, a tiger between 45-48" would be the equivalent of a 50-52" musky, but much more rare of a catch. For some just catching one will fulfill a lifelong goal, others will search for that upper 40's trophy for years.
I am fortunate to fish great tiger musky waters with clients, family and friends. 20% of my annual catches will be tigers. Does that mean they are easy to catch? No. The key is being on water that holds them, along with understanding where we might find them.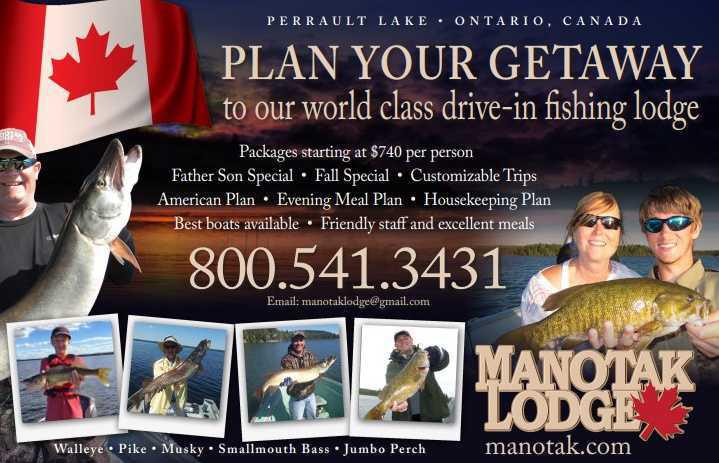 How to locate and catch them
Tiger muskies are found in vastly different areas based on their age and size. Smaller, sub 30" fish are found in very shallow rock and weed beds, very much like their Northern Pike counterparts. The larger fish are usually much deeper. The first break line to the main lake off weed beds, steep breaking shoreline or deep rock points are prime spots. This is very similar to large Pike in our area.
Areas that produce well are those with natural current, or heavy wind induced current. A majority of our larger tigers come from areas close to the current seam line, where slack water meets heavy current.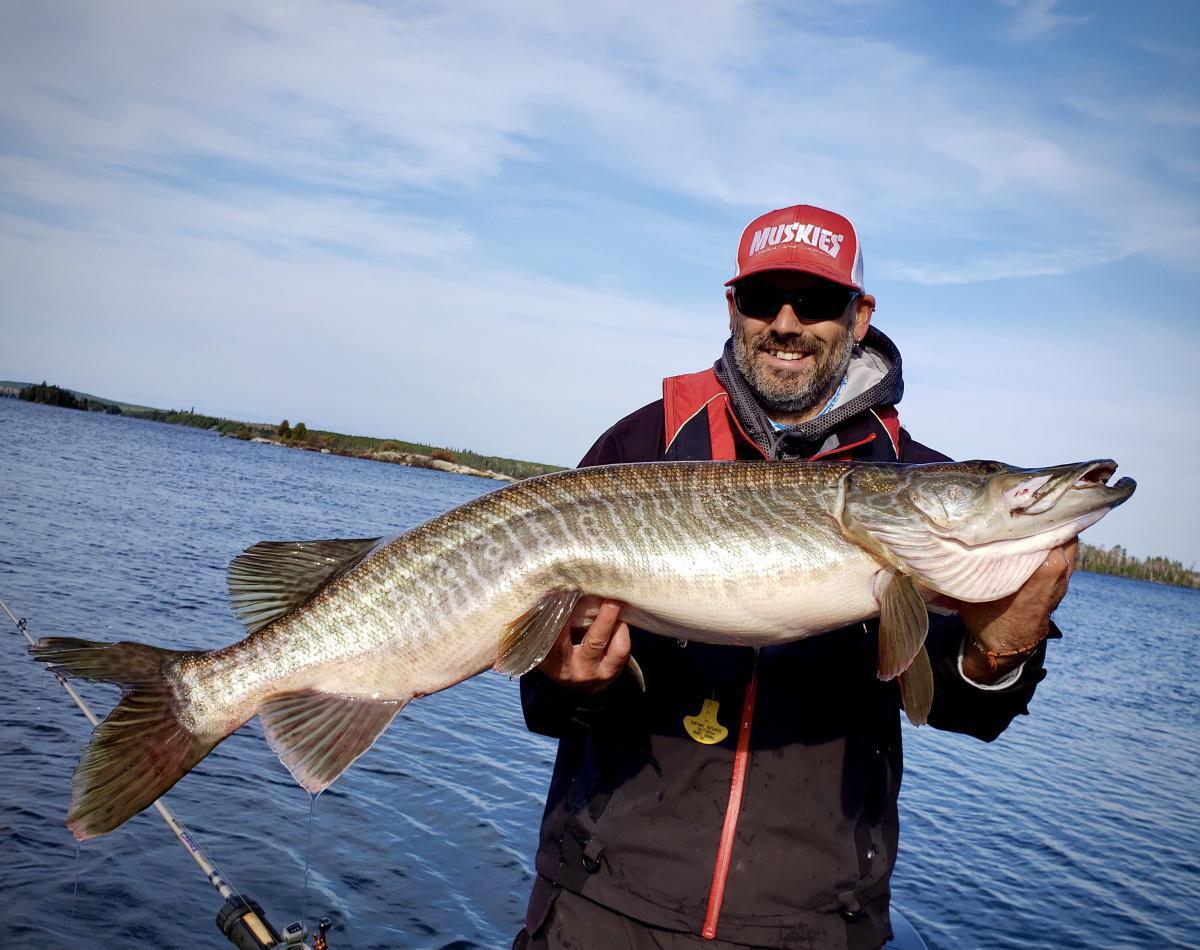 Aggressive by Nature
Tiger musky, in most general terms, will act much more like a Northern Pike than a pure musky. Aggressive and opportunistic. Tigers will hammer baits way out on the cast, rarely will you get a lazy follow from a tiger. Oftentimes a 35-40" tiger will fight like a fish much larger, making deep runs under the boat. They are a thrill to catch, and seeing the excitement in someone landing their first tiger is priceless.
Tigers often act very hyper in the net as well, take extra care while removing hooks or grabbing them for photos. They are much more prone to the 'gator roll' than a pure musky.
Catching the smaller tigers is much like pike fishing for 'hammer handles'. Fish the shallows with spoons, spinnerbaits, small bucktails or swimbaits. That's not what we're after here so I won't dwell on it.
Larger tigers are much harder to pinpoint. In my experience on shield lakes, large tiger musky generally roam open water basins. Targeting deeper water, or areas adjacent to abundant forage seem to be key. The hybrid's accelerated growth rates lead to them being very aggressive hunters, eating more often than pure muskies. Timing is less important with tigers, it's more about getting bait in front of them. Baits like the Lake X Toad, Suick Thrillers and bucktails with less inherent lift, similar to the prop style "Triple Slurp" by Muskie Munchies have been great producers in summer months. The trick is getting over suspended fish with a bait that will sit down in the water a little deeper.
Fall fishing, and in particular live sucker rig fishing brings out some of the largest tigers of the year. The voracious appetite and aggressive nature of tigers makes them easy targets around the fall bait fish spawn. Those looking for true giant tigers should really book a late fall trip to Northwestern Ontario.
Tiger muskies might be a rare catch for most, however Sunset Country can help you check that box off your bucket list.
Glen McDonald
54 or Bust