Manotak Lodge is a four-star fishing lodge with a reputation for fantastic trophy fishing, quality accommodations, excellent meals and friendly service. Nestled on the shores of beautiful Perrault Lake are modern guest cottages, accommodating from two to twelve each. We immaculately maintain our buildings, grounds, and boats, while our proficient staff takes care of your every need. We offer several packages including our American Plan, Evening Meal Plan and Housekeeping Plan.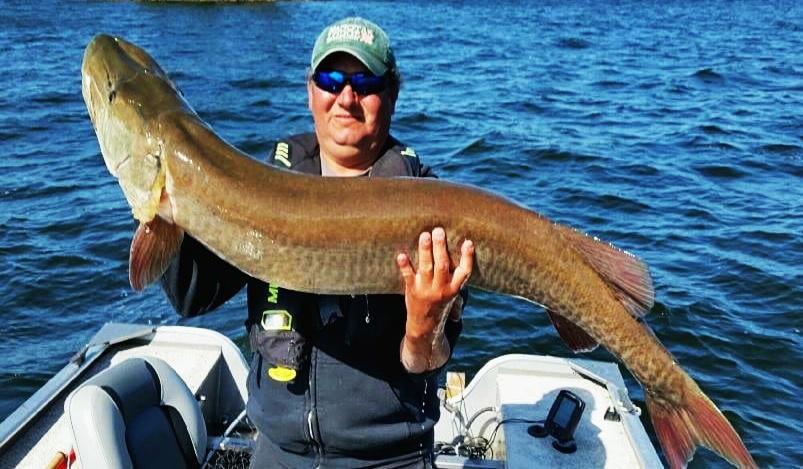 Maoktak Lodge is located on one of the finest fishing lakes in Northwestern Ontario, making Manotak Lodge the ideal sportsman's vacation retreat. To keep our waters productive for years to come, we encourage the increasingly popular practice of "Catch and Release" of larger spawning fish. Conservation and regular fishing licenses are available to purchase at the lodge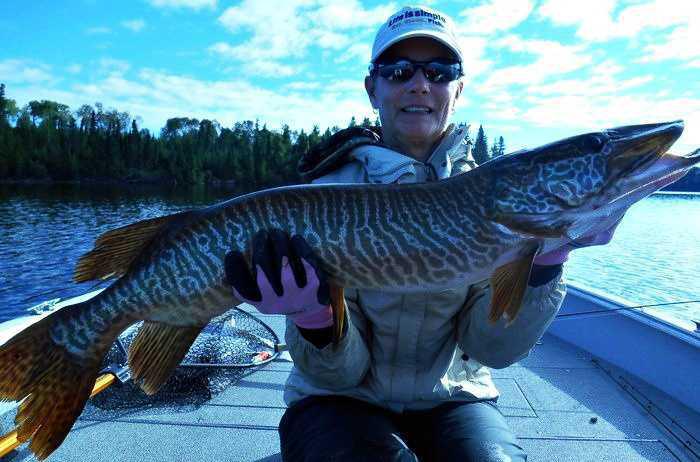 Muskies | Walleye | Northern Pike |Smallmouth Bass | Whitefish | Perch
Perrault Lake has over 50 miles of shoreline and is directly connected to Cedar Lake that has an additional 67 miles of shoreline. Both lakes are 9500 acres and provide excellent fishing. We provide contour maps of both Perrault Lake and Cedar Lake that illustrate water depths, underwater structure and other helpful information. Steve will advise you of the current hot spots and will assist you with your choice of lures and rigging.
For those wanting more adventure, we offer day trips to our remote lake locations; we have an outstanding Muskie only lake where the average day is to catch 3 to 5 Muskies and have 10-15 follows. If you prefer we can also arrange for a daily fly-out to a remote wilderness lake where the Walleye, Northern Pike, and Smallmouth Bass fishing is some of the best in the world.
The fishing season begins in mid May. When the ice melts, the shallows are the warmest and the fishing action is fast and furious for all species. Most fish seek cooler water in mid July; you will have to adjust down for them. As fall approaches in late August, the surface water starts to cool down. Bass and Walleye concentrate and when you find them, it will provide some of the best fishing ever. Remember too that late August and September are trophy Muskie time. Fall is also when the Whitefish move into shallow water.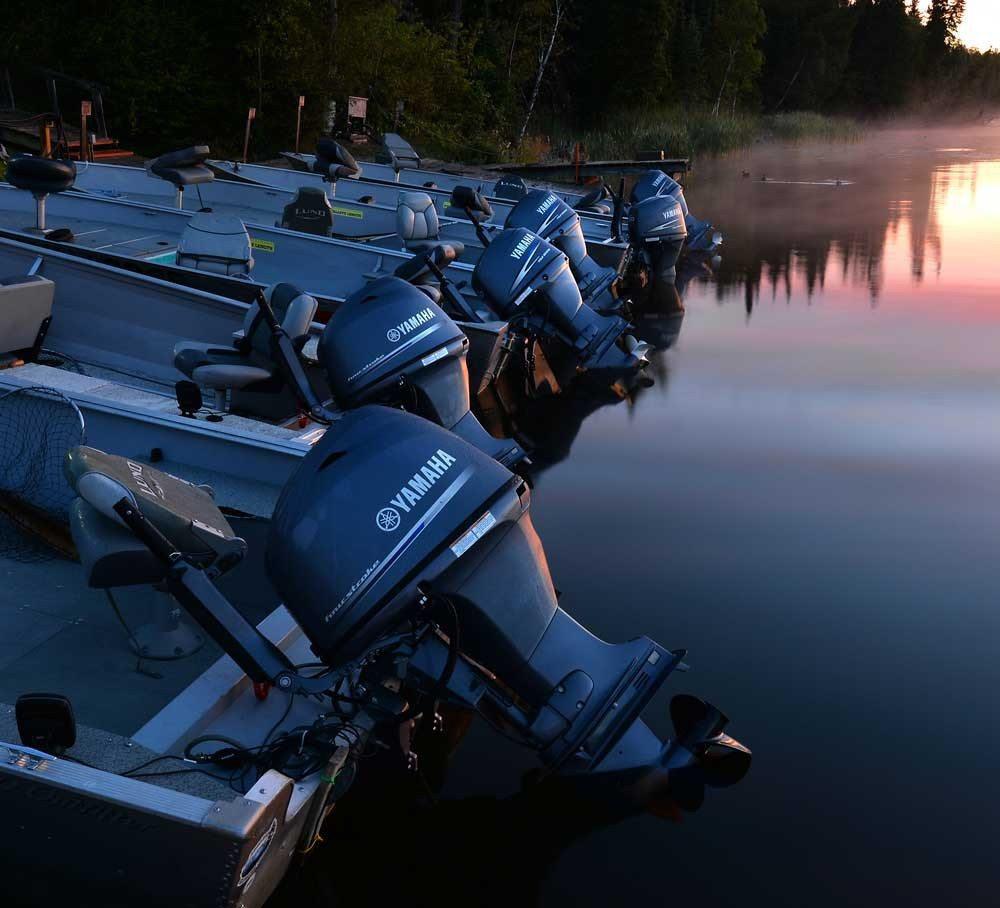 Manotak Lodge offers world class guide services for Muskies, Walleyes, Northern Pike and many other species. Anglers can bring their own boat or take advantage of one of our high quality rental boats.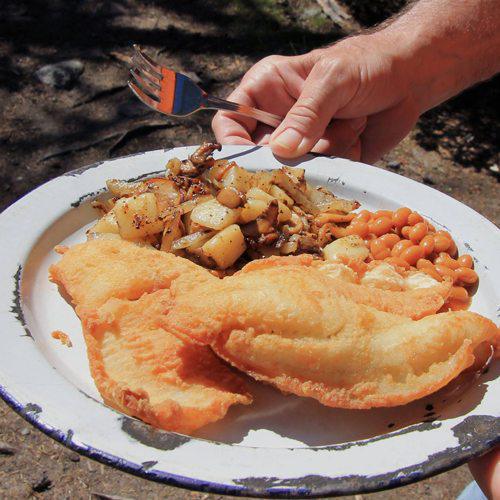 Hospitality and Home Cooked Meals for Breakfast, Lunch & Dinner
Guests of Manotak Lodge can enjoy delicious meals in the evenings and pre packed shore lunches as part of their stay. Guest can start off their day with a hearty breakfast and perfectly brewed coffee.