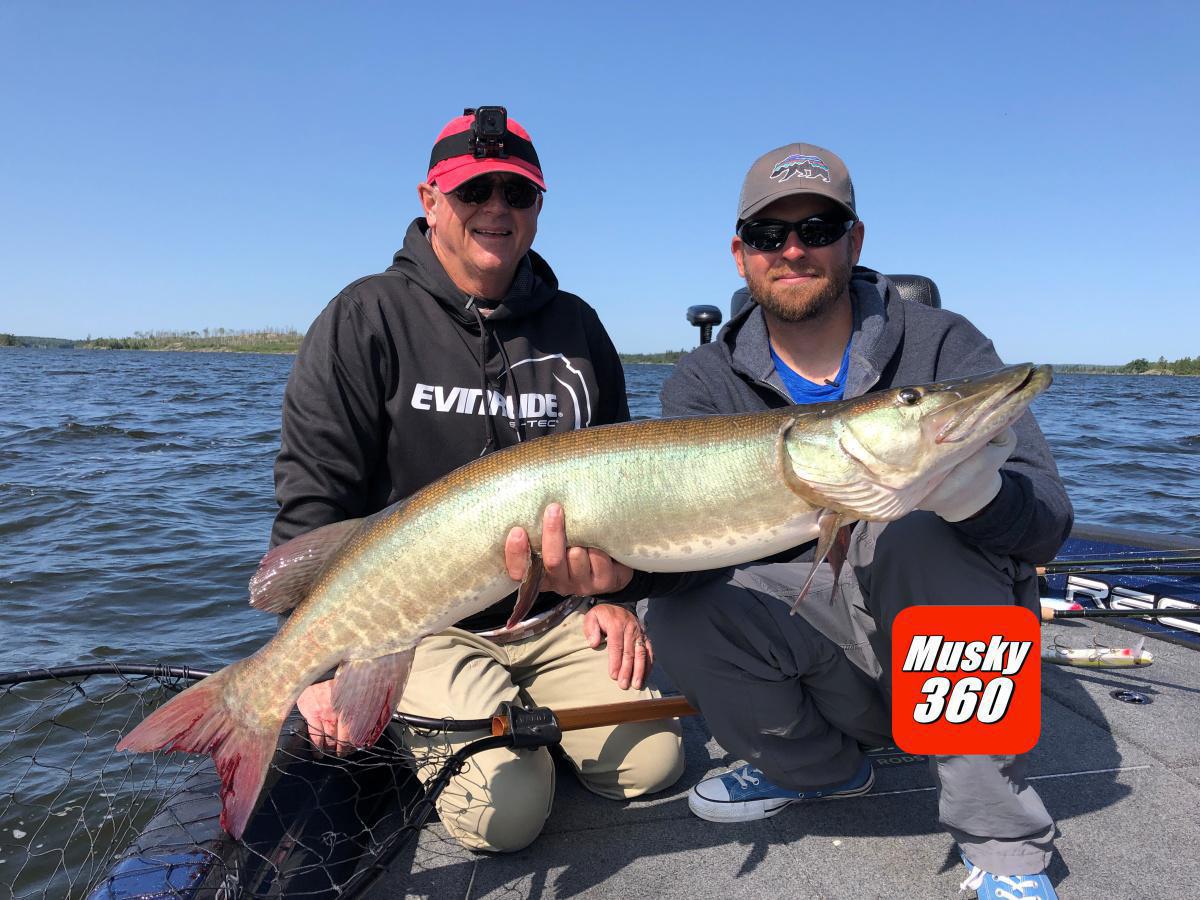 Several of my most recent youtube videos have featured comeback/castback tactics with Musky 360 editor Steven Paul and Tyler Andrews, The Musky Guru. Consequently, a deeper conversation about these techniques and strategy is in order. Musky anglers are really the only group of freshwater anglers that refer often to follows as part of their overall fishing experience on any given day. The musky follow is certainly a huge part of the sport's dialogue for sure, but it can also become a key tactical strategy once you fully understand how to capitalize on it. Here's how I attack it.
An immediate figure 8 maneuver with your lure at boatside subsequent to the follow is the 1st offensive. This creates a frenzied action that excites following muskies. Longer rods execute large figure 8s with your lure far better than short ones. Longer rods also give you a much better chance of keeping a large fish hooked on a short line after the boatside strike. Incidentally, if the fish does strike during the figure 8 procedure, battle that wild boatside thrasher by actually figure 8ing the hooked fish until the net is deployed.
Musky 360 editor Steven Paul battles a musky with Joe Bucher that struck a perfectly executed COME-BACK trick. You can seethe actual video of this catch by visiting our video section.
A clever cast-back strategy is apt to work, as a 2nd offensive if the figure 8 does not. I have discovered one of the best tricks to employ on a non-strike follower is to throw 'em a change-up pitch quickly. In other words, instead of casting back with the same lure, I throw back on 'em with something dramatically different. For example, one of my favorite cast-back tricks on any musky that follows a topwater lure, is to immediately put down the topwater rod setup, and grab a pre-rigged outfit with a large twin bladed in-line spinner. Plus, my retrieve speed with the subsurface cast-back spinner is now nearly double fast. If I can successfully create a bulging wake with my high speed double blade, all the better. This trick has triggered some incredible strikes from a worked up topwater following musky.
Perhaps my best cast-back trick and one that is featured on this week's YouTube episode with Tyler Andrews and Steven Paul is to quickly change-up to a small lipless crankbait on any follow and immediately pepper the area with casts. Cranking the lipless vibrator straight and fast seems to work best overall. No fancy jerks, twitches or rod manipulations needed. I believe the sudden appearance of a fast moving high vibration bait triggers predatory instincts to a higher level. The amazing consistency of this tactic can be seen numerous times by watching various cast-back episodes on my YouTube channel.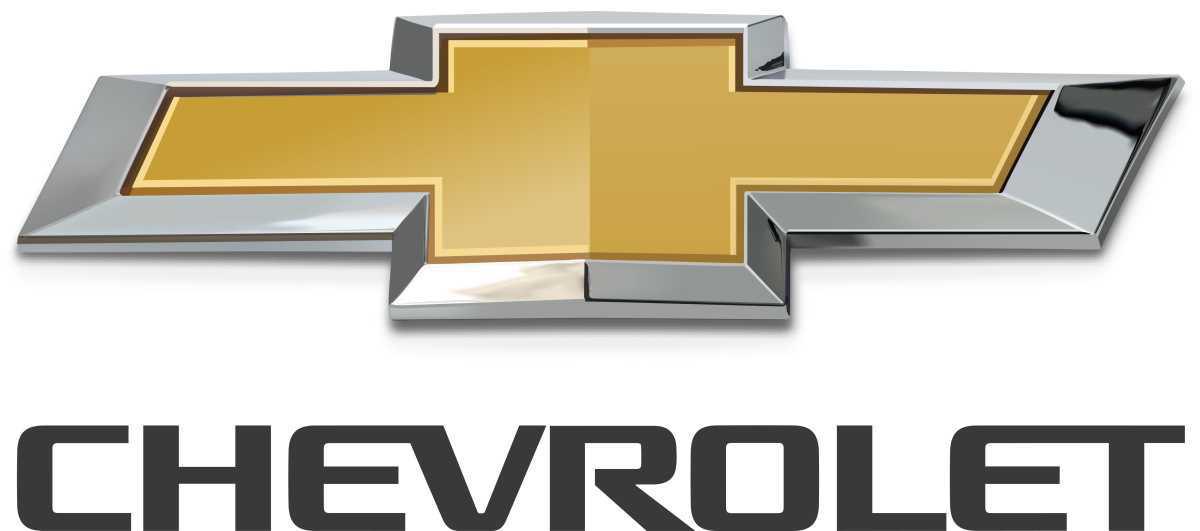 The 3rd offensive I often employ on muskies that fail to strike on the first two tactics is what I refer to as — the comeback. Repeatedly returning to the location of the big fish follow throughout the day has also paid off numerous times. This come-back has also been documented on a host of my YouTube episodes including a very recent one with Musky 360 editor Steven Paul. My general strategy on comebacks is to revisit the follow within 15 to 30 minutes, and on any weather changes, wind shifts, daily solar and lunar peaks throughout the day. A last light to 1st hour of darkness come-back really works on busy boat traffic spots as well as on any day with a noticeably weak daytime bite.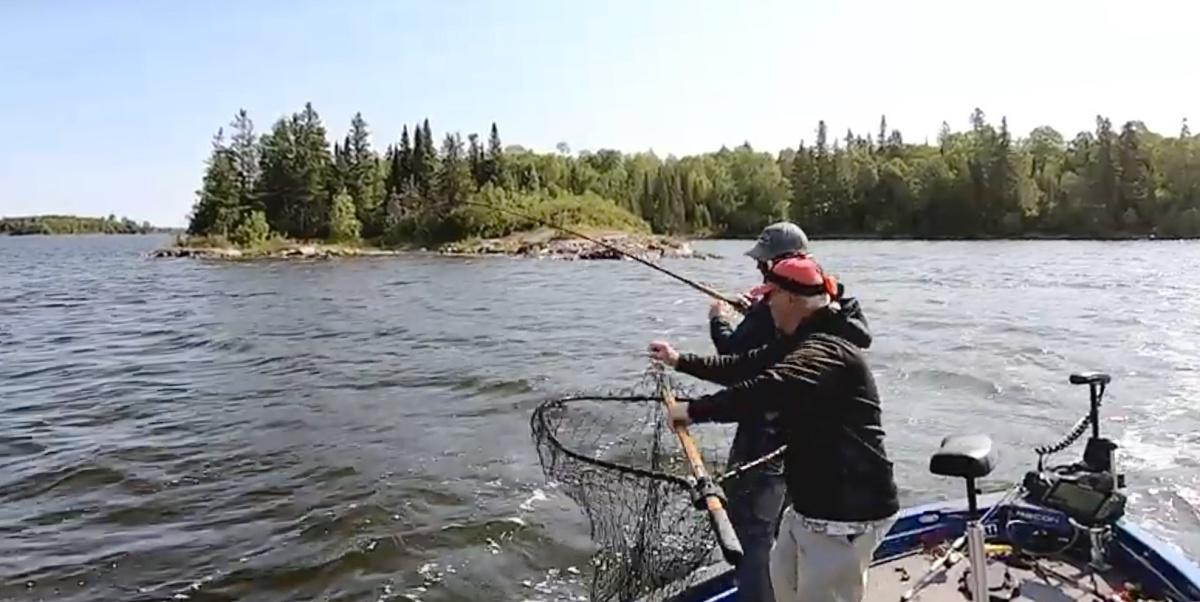 Musky 360 editor Steven Paul and Joe Bucher team up on a perfectly executed come-back to a following musky.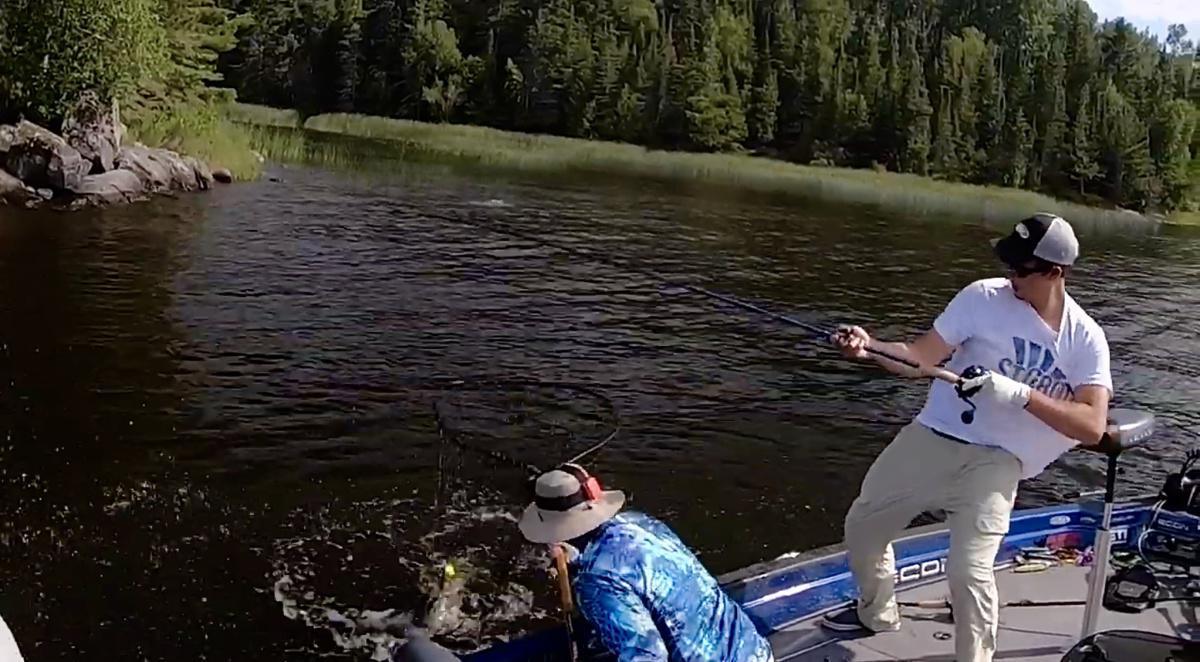 This 3-pronged offensive is bound to score hits from many musky follows, but there are no absolutes. Yet, a specific gameplan that employs all three tactics is always in order. I can assure you it will work enough times to give you more and more confidence to do it time and time again.
Joe Bucher